The right to own property was one of the founding principles of our country. For many centuries in Europe, only lords and kings could own property. America afforded the opportunity for everyone, regardless of class, to own property. With it came a new set of laws to protect a homeowner.
Homestead exemption is an opportunity for homeowners to get a deduction on their real estate property taxes. It is a legal provision put in place to protect a homeowner from some creditors. Some states allow this to automatically be put in place. Others require a homeowner to apply for homestead exemption. In Mississippi, our state requires the homeowner to apply.
Here at Hometown Realty, we believe in empowering our clients with all available knowledge to help them not only through the transaction, but also afterwards as they start their new journey in homeownership. For anyone who bought a home in the past calendar year, below are a few steps to help you apply for homestead exemption for your property.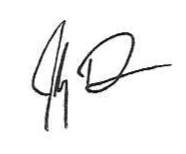 Jody Davis